PEDIATRIC FIRST AID COURSE
Extremely well received programme designed for those with infant and child responsibilities as their main focus. Many kindergartens, day care and play centres describe this as their "preferred" programme as it is specific to their everyday needs.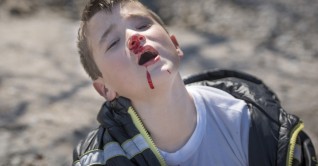 This course will also meet any full Workplace requirements as published by Worksafe NZ and covers first aid treatments for all age groups.
Unit Standards 6401 and 6402 (Workplace First Aid) available.

Students must provide NZQA number to report credits within two months of training date.

For early childcare centres operating under Ministry of Education guidelines unit 6400 is also recommended. This is covered by our Comprehensive First Aid Course.
Cost
$155.00 incl GST per person*

Course Duration 8-10 hour course