EARLY CHILDHOOD FIRST AID COURSE (FIRST AID AND THE YOUNG PERSON)
Extremely well received programme designed for those with infant and child responsibilities as their main focus. This course is for people who have responsibility for young children, including those who provide home-based education and care services for young children.
Subjects include - CPR, choking management, burns, broken bones, scene assessment, control of bleeding, seizures and allergic reactions, poisoning, asthma, and head injuries
Assessed for 25459 Provide first aid for young children available with this course. Students must provide NZQA number to report credits within two months of training date.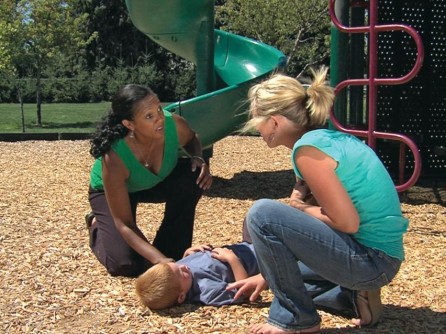 Cost $130.00 incl GST per person*
(Group rates available for onsite delivery. To enquire click here
Duration 4 - 6 hours

Let's Talk!
If you're interested in learning more about this course, we'd love to hear from you. If you'd like to book yourself or staff members onto this course, simply give us a call on 0800 11 21 31 or click on the link below.