COMPREHENSIVE FIRST AID COURSE
The Comprehensive First Aid course covers everything that the Workplace & Pediatric course covers and more. Great for those with high risk workplaces that require a more practically scenario based first aid course.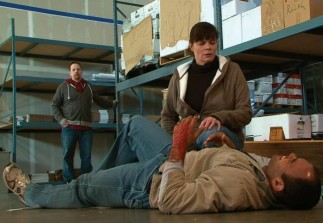 Meets requirements for workplace first aid.
Meets Ministry of Education guidelines for early childcare education.
This course is assessed to unit standards 6401, 6402 and 6400.

Students must provide NZQA number to report credits within two months of training date.
Cost: $240.00 incl GST per person*

Duration 12 hours (1 1/2 days)
Let's Talk!

If you're interested in learning more about this course, we'd love to hear from you. If you'd like to book yourself or staff members onto this course give us a call on 0800 11 21 31 or click on the link below: