October 26, 2021 at 3:50 PM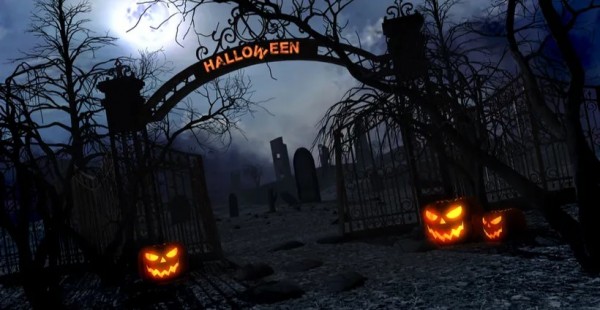 Most people think of children's safety when planning for Halloween activities. But Halloween fun and preparedness doesn't have an age limit. Whether you're driving home from work during trick-or-treating hours, hosting a party or handing out candy at your home, these safety tips can help keep you and others safe this Halloween.
Safety Tips for Motorists
Tamariki (children) are at higher risk of being hit and seriously injured by a car on Halloween.
As a motorist on Halloween, it's best to practice defensive driving regardless of whether you're on the highway or in your neighbourhood. Additional motorist tips include:
Don't get behind the wheel if you've been drinking.
Remove all distractions and stay off your phone.
Carefully enter and exit alleys and driveways.
Slow down when you are near pedestrians as tamariki (children) may suddenly dart into your path.
Always be alert and prepared to stop for trick-or-treaters at corners, pedestrian crossings and traffic signals.
Staying safe on Halloween
NZ Govt Covid-19 Halloween safety guidelines.
Advice for Auckland and Waikato
At Alert Level 3, tamariki (children) will not be able to go trick-or-treating.
While we can't celebrate in the usual way, there are alternative options you can do at home in your bubble.
Try a Halloween themed scavenger hunt in your backyard. If you are in Auckland, you can meet with 1 other household, up to a maximum of 10 people — as long as you stay outside.
Have a Halloween movie night with your bubble.
Decorate your house in spooky style.
Have a virtual costume party with friends and whānau online.
Remember if you are in Tāmaki Makaurau / Auckland or in parts of the Waikato that are at Alert Level 3, indoor gatherings are not allowed.
Advice for tamariki going trick-or-treating for the rest of New Zealand:
If you or your tamariki are unwell or have any symptoms of COVID-19, stay at home and get a test. By staying at home this Halloween, you will help keep everyone safe.
If you are over 12, wear a face covering.
Try and keep 2 metres away from people you do not live with. Avoid gathering at doors or entrances and give other tamariki space to leave before approaching.
Wash and sanitise your hands regularly.
If you or your tamariki are out trick-or-treating, keep track of the houses you visit and the time you were there.
Some people may not be comfortable with trick-or-treaters on their property. They may put a sign out, or have other ways of letting you know they do not want to participate. Please respect this and do not enter that property.
Advice for handing out candy:
Wash or sanitise your hands before giving out candy.
If you are not comfortable with people coming on to your property, put a sign out.
Try not to use shared bowls or unwrapped lollies or candy. Instead hand out individual pre-packaged lollies, candy or chocolate bars.
Have sanitiser available for tamariki to use.
Do not participate if you or anyone in your household is unwell, or is self-isolating.
If you are expecting visits from trick-or-treaters, you can create a QR code for your house to help them keep track of where they have been. Encourage trick-or-treaters to scan in. The NZ COVID Tracer app keeps us one step ahead of the virus — the more we scan, the safer we'll be.
Get your QR code poster using the online form
Halloween parties
If you are organising or attending a Halloween party, make sure it meets the requirements for a social gathering. Halloween parties at Alert Level 2 are limited to 100 people, indoors or outdoors.
Do not attend a Halloween party if you are unwell.
Alert Level 2 advice for social gatherings
Homeowner Preparedness
Prepare your home for trick-or-treaters and other guests by:
Making sure sidewalks and other pathways are lit and free of trip hazards (e.g. electric cords, water hoses).
Clearing your property of debris and other hazards in case children don't use sidewalks or properly lit areas.
Safely securing your pets as they may become confused, protective or aggressive due to additional foot traffic, loud noises and costumes.
Blog references


Blog published by Ross Drysdale 27 October 2021
Comments
Leave a Reply