Do you want to deliver your own training in-house?
-Lets turn your business into a community resource
Why become your own Training Centre?
Organisations who routinely pay others to provide workplace first aid training can reduce their training budget dramatically by becoming a Medic First Aid training centre.
By becoming a training centre you will be able to market first aid to the wider community which creates an additional means of generating more income for your business. What was once an expense can quickly become revenue!
Steps to becoming a training centre: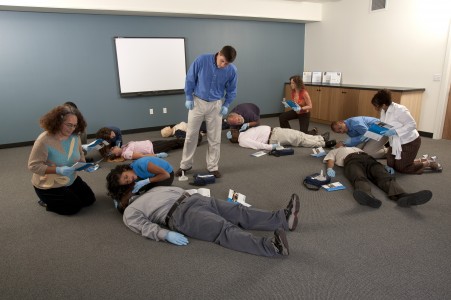 Identify a suitable staff member capable of delivering adult education preferably someone who has been active in workplace first aid within the past three years. For example a member of an emergency response team, lifeguard, outdoor adventure groups trained in pre hospital care or other health professional. Training will be provided.

Apply below providing us with an outline of your business and a copy of a CV of the staff members you wish to train as Medic First Aid Instructors.

Upon receipt of above information, our Training Manager will contact you direct to discuss options that are available.

Approved Training Centres:
Successful organisations who have their application to become a Medic First Aid Training Centre approved will be able to offer our programs internally and externally within the scope of their own abilities.
Don't wait apply today and join the established network of Surf Life Saver's, Private Ambulance providers, and Industrial Emergency Response Teams, that already offer Medic First Aid nationwide.
Contact Us for more information today